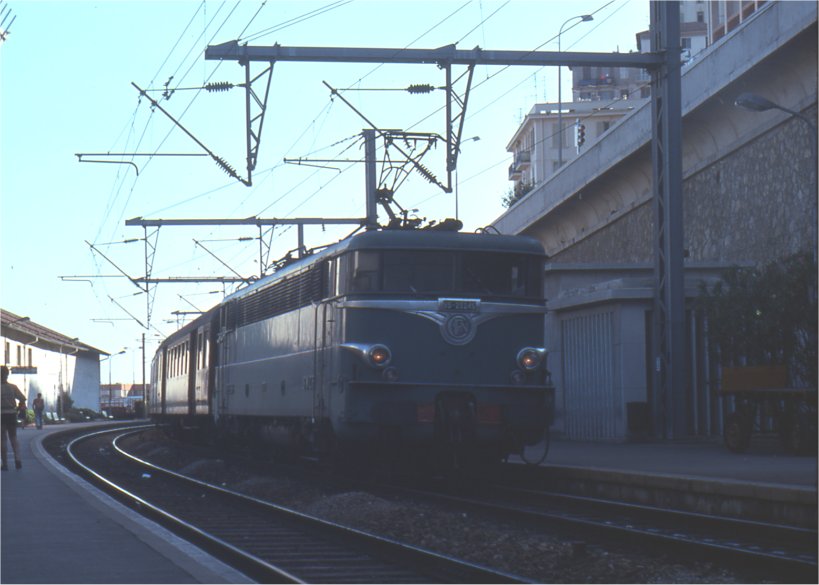 BB25110 with a local stopping train draws to a stand in Monte Carlo station on a July evening in 1975
This site is devoted to the model railway products of the French firm of Jouef SA. Although Jouef produced models up to 2001 the site will concentrate on those made between the 1950's and the early 1980's.
Jouef were a long established toy firm and were founded in 1944 by Georges Huard, who previously made household utensils.
They originally made trains using lithographed tinplate but pioneered the use of plastic injection moulding in the early 1950's. Over the last fifty years they have made some of the best models on the market but they also made some indifferent models!
During their turbulent history they were taken over and bought out several times but survived everything until 2001. Although the original Jouef factory in France closed in September of that year some of the Jouef models were produced for a while as part of the Lima, Rivarossi Group in Brescia, Italy.
In December 2004 it was announced that Hornby Hobbies' bid for the Lima group (including Jouef) had been successful and by mid 2006 they began producing some of the high quality models again. Look here for more info!
Should you have any comments or can supply any pictures which would enhance the site please feel free to get in touch!
This site is a member of WebRing.
To browse visit Here.
Site hosted by Gingertomcat Internet Services